Not feeling like a big spender these days? Check out the rewards of small home improvements.
How can myths sound so right yet still be wrong? Take the one that says homeowners need to do a big remodeling project (think HGTV gut rehab) to get a worthwhile return on investment or happiness. Not necessarily, according to the most recent National Association of REALTORS® "Remodeling Impact Report." The survey found that homeowners can get payback and joy from several smaller, lower-dollar-value home improvement projects.
That's good news for the one in five millennials and Gen Xers who had to compromise on the house they bought in 2021. Ditto for potential buyers whose offers were rejected and who are staying put for now. If you're coping with inflation but eyeing a home improvement, a smaller remodel is worth considering.
Small projects are suited to DIY, which can save you cash. NAR research showed that 10% of young millennials, between 23 and 31, want a fixer-upper home where they can work on DIY projects. The supply chain is also cooperating, as some products used in renovation are coming back into the market.
Of course, kitchen and bathroom makeovers will always have a place in our hearts — if not our wallets. The following five high-performing projects listed in the NAR report are less expensive — though admittedly less exciting — options. But then again, there's nothing woo-hoo about your scratched and dinged hardwood floors or having your utility bills outpace your grocery bills.
#1 Hardwood Flooring Refinish or Replacement
"Interest in hardwood floors was definitely the headline from this year's report," says Jessica Lautz, vice president of NAR Demographics and Behavioral Insights. In fact, refinishing hardwood floors grabbed the top spot for interior remodeling projects that bring the highest return. Remodelers estimated the cost at $3,400, and REALTORS® estimated the value recovered at $5,000, a whopping 147% return. Consumers gave the project a joy score of 10 out of 10. On top of that, 100% of consumers surveyed said they want to be at home more after finishing the project. For 64% of consumers, the most important benefits were durable and lost-lasting results and materials.
"With hardwood floors, you get a lot of bang for your buck, and they're not that expensive," Lautz says. "And people really like them." Postpandemic, homeowners are still concerned about cleanliness, and hardwood floors are relatively easy to clean. Plus, with increased pet adoption, homeowners prefer surfaces that are less likely to stain or retain odors.
Refinishing makes sense when everyday life has left scuffs, dents, dullness, and scratches — all unwanted reminders of spills, accidents, dragged furniture, and ground-in dirt from foot traffic. Your options for refinishing will depend on whether the coating or the wood itself is damaged. The deeper the damage, the higher the refinishing cost.
New wood flooring snagged the second-highest score for interior projects, with a $5,500 cost and a $6,500 cost recovery, netting 118% in value recovered. Although it's a bigger investment than refinishing, new flooring will let you opt for the hardwood and finish you prefer. And that will affect the floor's durability and appearance.
#2 Insulation Upgrade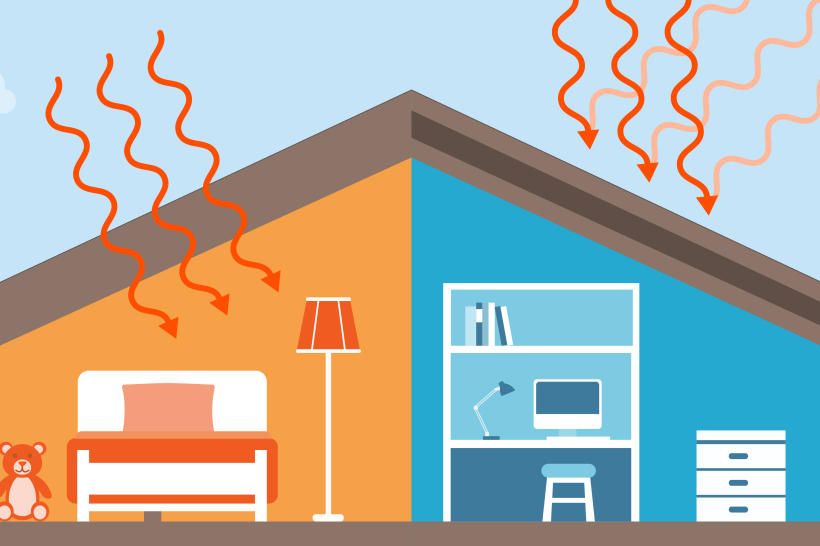 Buyers want to cut their energy costs where they can, Lautz says. "We see consumers who want a home that's energy efficient. They want their utility costs cut and efficient heating and cooling. But the typical home they're purchasing is 29 years old and quite dated. So, it may not have good insulation."
Making this home improvement could factor into more than comfort level and energy prices by appealing to buyers when you're ready to sell. In a survey of REALTORS®, 63% said promoting energy efficiency in listings was very or somewhat valuable. That's in line with preferences of home buyers, who ranked the importance of heating/cooling and insulation at seven out of 10.
If you're still on the fence, consider that an insulation upgrade, at an average cost of $2,500, is relatively inexpensive. And it recovers $2,500 for a break even. The joy score of 10 is worth shouting about.
You can tackle an insulation upgrade as a DIY project; some can be done in a short 15 minutes. Installing certain types of insulation materials, like fiberglass and mineral wool, are especially DIY-able, according to the North American Insulation Manufacturers Association. But spray foam and some other insulation types require a professional. The Department of Energy offers advice too: The maximum thermal performance, or R-value, of insulation greatly depends on how well it's installed. So, it pays to stick within your skill level.
#3 Closet Renovation
Consumers surveyed took on a closet upgrade for two main reasons: to add features and improve livability, and to improve organization and storage. This update averaged $6,000, costing more than some of the other smaller projects. But the cost recovery was substantial, at $5,000, or 83%.
On the satisfaction side, more than three-fourths of consumers (79%) said that now that they've remodeled, they want to be at home more. Almost half said the most important result for them was greater functionality and livability. And the joy score? Another perfect 10.
Closets are using something like a Legos approach when remodeled, according to the pros. "You take the basic building blocks — like drawers, hangers, hampers, shelves — but you use them differently and add to them," says David Cutler, president of The Closet Works in Montgomeryville, Pa. "People want storage for their particular needs. If you have 100 pairs of shoes, you need creative ways to deal with shoe storage: shoeboxes, slanted shoe shelves, straight shoe shelves, shoe cubbies."
#4 Add or Upgrade Laundry Area
Laundry wrangling is more of a chore if you don't have enough work space or you're missing certain features, like a countertop or a sink. Consumers in the survey said they focused on laundry room improvements to add features and improve livability or because they had just moved into their home and wanted to customize it. Sixty percent said the most important result was better functionality and livability, so they met their goal. The overall joy score was 9.5.
Laundry room remodeling costs $4,000 to $12,000, according to FixR. Why the broad range? Laundry rooms can be located in different parts of the home and vary in size and shape. Most people pay around $7,000 for a 35-square-foot laundry room that includes mid-range upper and lower cabinets, a laminate countertop, and front-loading appliances, FixR says.
Of course, you can upgrade an existing laundry room or space by adding à la carte features. Popular add-ons include stock or custom cabinets, a sink, countertops for work space, good lighting, and durable flooring. Some of the fancier options include units for hanging wet items like T-shirts so they can drip into the sink and racks that pull out of drawers for drying fine woolens, Cutler says.
Don't forget about small DIY improvements — like painting walls or cabinets and adding lighting. They'll help you customize the space so you might almost enjoy doing laundry.
#5 Paint One Interior Room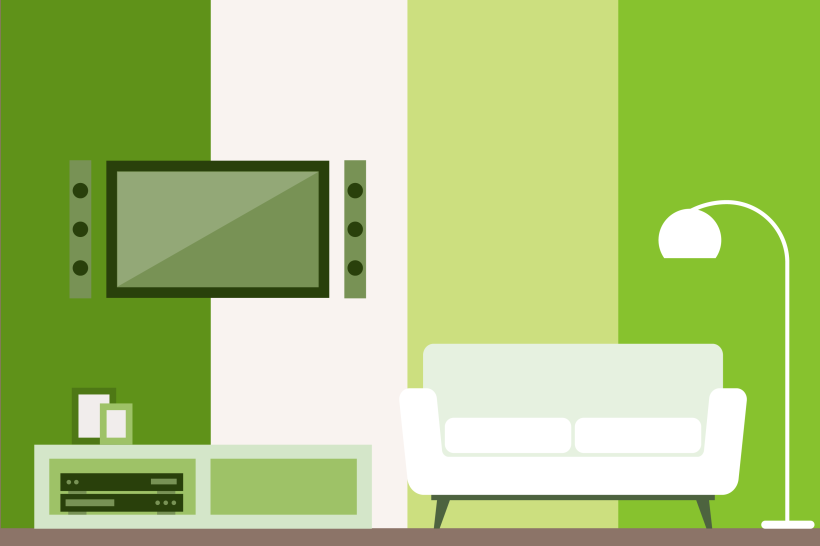 Painting an interior room is one of the most DIY-friendly small home improvement projects. There's nothing like it to freshen a room or fix a quirk or two. More than half of the consumers in the survey chose it because they wanted a change. And more than a quarter wanted to upgrade worn-out surfaces, finishes, and materials. Most of us fit into one or both of those groups, right? Beauty and aesthetics were the most important results consumers mentioned. And the joy score? 10.
Hiring a professional to paint a room costs $990 to $1,320, according to FixR. The variation stems from the type of room and its square footage, plus the type of finish.
With practice and a little advice, even a novice DIYer can get great results. If you're stuck on what colors to pick, there's more advice out there than you can shake a paintbrush at. Most major paint manufacturers have released a color or palette of the year for 2023. If you want to follow your own preferences but would like a little guidance, you can get tips about how to choose complementary colors you'll like over the long term.
The NAR remodeling survey also includes info for the big projects, like bathroom and kitchen renos, and basement and attic conversions to living areas. But depending on your priorities and budget, a smaller upgrade may make you happy and bring a healthy return.